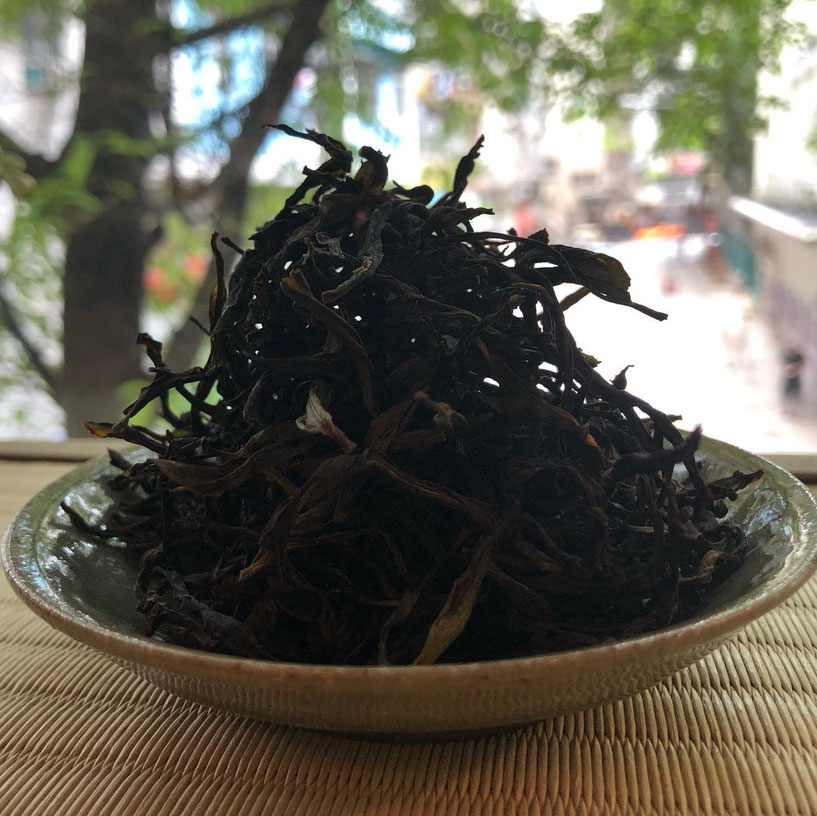 【
四年一遇
#野生老欉宋種
】
Only 1kg in 4years?!
Wild grown old tree Song Zhong Phoenix DanCong
這款來自 180年老樹的野生宋種單欉,每三四年才產出一公斤的宋種茶葉。
這棵樹長於深山,由大自然「佛系」打理,茶農們沒有去替它灌溉或拔早。就這樣,茶農們每隔三四年才去「打搞」這棵一次,採它天生天養的茶葉來造茶。
下圖有這棵老欉宋種的照片,可以看到它的樹葉不太濃密,所以每三四年只能採摘到產出大約一斤茶的茶葉。
這款野生老欉宋種單欉茶,花果氣息純粹而濃郁,味道細緻得來有力量,喝下喉韻悠長。老闆話飲得出其「大自然生命力」的茶!
這款茶我們只得 450g,今年之後,要等三四年才有機會嚐到。
Place: 烏崠山
Altitude: about 1100m
Age of tree: About 180years old
Only 1kg in 4years?!
Wild grown old tree Son Zhong
This is wild grown old tree Son Zhong which only could be produced 1kg in 3-4years.
This tea tree is in deep mountain so no one take care to take off weeds or giving water etc,,
In order to keep its "power of life" ,
Farmers only harvest once 3-4years for this tree.
As you can see the photo,
There are very few of leaves on tree.
So only 1kg tea can be produced in the year of harvest.
Taste is very sensitive but powerful .
Especially you can feel strong minerals on your throat and long lasting.
Aroma is very pure and strong fruits and flower.
You may feel power of "live in hard nature" from this tea.
This tea is only available 450g.
Place: 烏崠山
Altitude: about 1100m
Age of tree: About 180years old