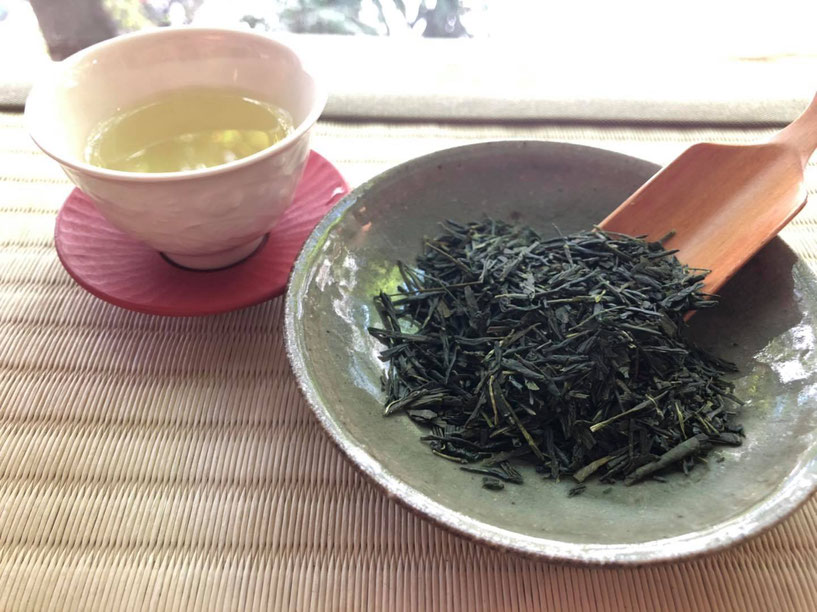 新產品!新到 川根實生淺蒸煎茶「神樂」**
#Kagura
New Japanese tea from Kawane, Shizuoka~~
香茶房近年較少新款的日本煎茶,這款新到的日本川根實生 #淺蒸煎茶,是我們從不少煎茶挑選出來的,原因是它有特別的風味。
日本茶通常是來自以
#接枝法
種植的茶樹
,這樣可以保持茶樹生產出平穩而高質的茶葉。
這個茶只在每年春季採摘。以溫度約攝氏 80 – 85度的水沖泡為合。
**香茶房的茶名,通常都叫 「__香」﹙如翠香、樂香﹚或「__樂」﹙如玉露
#極樂
﹚。老闆話「神樂」二字的意思是指神社的音樂。音樂與味道,都是要直接感受,能意會,難以言傳。
New Japanese Tea "Kagura"(神樂)
川根在来種実生浅蒸煎茶
New Japanese tea from Kawane, Shizuoka~~
Usually Japanese tea is grafted to grow in order to achieve stable high standard quality.
This tea is seeded grown which is from Kawane's origin tea tree.
This tea is not "Umami" tea,
Very strong greenish aroma and refreshing Shibumi tea.
#渋味
If you like to drink Japanese tea,
Maybe you feel something not enough for this tea taste .
But if you like Chinese tea,
You may enjoy a lot with the unique tea characters!!
This tea is harvested only once a year in Spring time.
Good to brew with higher temperature of 80-85degree compared to other Japanese tea.