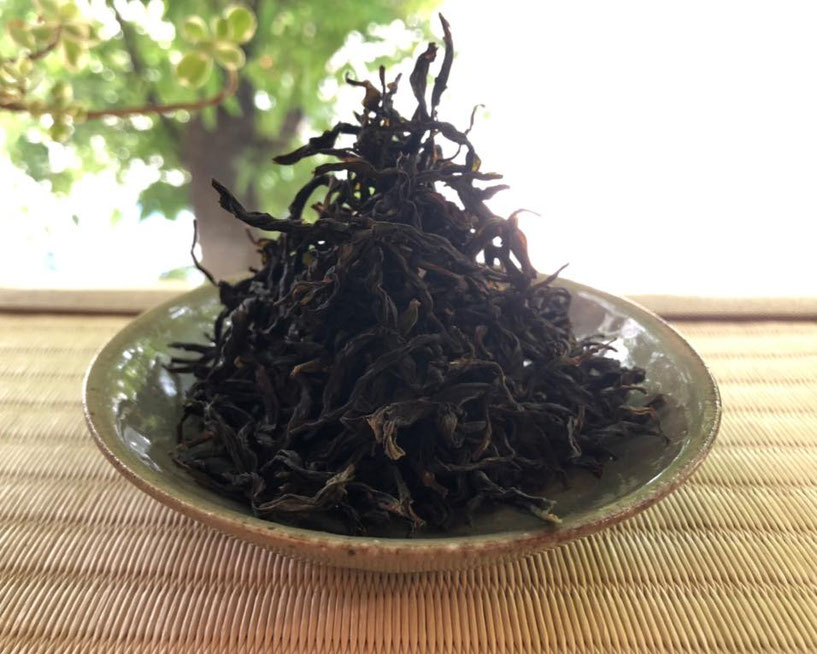 今季這個來自高山的夜來香,每次用滾水沖泡茶葉,客人都被它的甜香為之一振!
有些單欉以香取勝,但茶底較薄弱。但這款夜來香,除了花香甜香,茶身厚,有岩韻﹙老闆話礦物味帶粥水味道﹚。
這款茶可以泡十多二十次,仍然有茶香——其實也不出奇,這批高山夜來香,由採下來的 4公斤茶葉,由製茶師製成約 1.2公斤的茶葉,可見其矜貴。
去年我們都有入過夜來香,都是香香甜甜,不過數量不多,沒有放上Facebook,就賣給熟客。
這幾天介紹的三款「高山單欉」﹙宋種、鴨屎香和夜來香﹚,都是真正的「單欉」——茶葉都來自同一株單欉樹,不會摻入其他茶葉,濫竽充數,所以產量少。老闆尋晚發現,這些「真單欉」,在外國原來可以賣得很貴很貴的呢
This is very sweet and soft flowery aroma tea.
As I pour hot water to leaves,
Customers surprised with the strong sweet aroma.
But the significant is not only aroma, the taste of rich body, minerals with some softness like feeling of rice water even make people more impressed.
This tea can be brewed 20times as full of minerals inside tea.
This tea is only available 1.2kg out of 4kg yearly production.
Place:烏崬山
Altitude:1100m
Age:163years