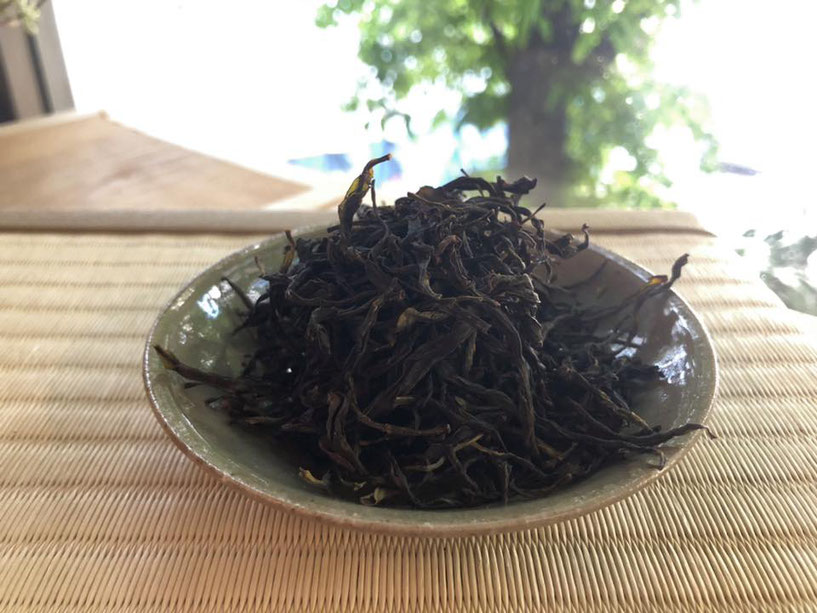 四五月原是新茶的季節,不過今年受疫情影响,老闆應該去唔到搵靚茶。不過,原來運輸不暢順,竟然也有好事發生﹙?!﹚,令到我哋今年响香港可以嘗到好茶~~
今年嘅鳳凰單欉春茶已經到咗香茶房嘞~~
而且仲係每年產量極少的高山古樹單欉
潮州烏崠山的茶農說,由於今年空運航班減少,往年賣去歐美的極品烏崠鳳凰單欉出口多阻礙,於是這批好茶可以賣給香茶房啦~~所以,今年我們有機會引入更多種類的上好鳳凰單欉嘞~~
今日先介紹古樹宋種。這株百多年老樹,出產的茶葉,茶身厚,果味濃並帶芝蘭之香。老茶客喝到茶湯帶礦物之味。
去年我們只買入 1kg試試,喝過的客人都覺得好,第二天我們想「加單」時,茶農說這老樹宋種的茶都賣完嘞~今季我哋買咗 2kg,而它每年只在春季生產 4kg 的茶葉
茶樹所在:烏崬山
所處高度:1100-1200m
樹齡:160年
Season of fresh tea comes!!
The first fresh tea of this year arrived is Phoenix Ooling!!
#鳳凰單叢
This year we are focusing to collect high mountain and old tree tea.
As this year it is very difficult to send the samples or products to oversea by air, we have got very good opportunities to choose high quality tea.
We are collecting different kinds of aroma of highest quality Phoenix Oolong.
First to introduce is 宋種.
This tea has very strong fruits and flowery aroma .
On the other hand, there are very strong minerals and body taste which you can feel full of your mouth.
Last year we can only buy 1kg.
But this year we could buy 2kg, out of yearly production of 4kg only.
Place :烏崬山
Altitude:1100-1200m
Age of tree:160years