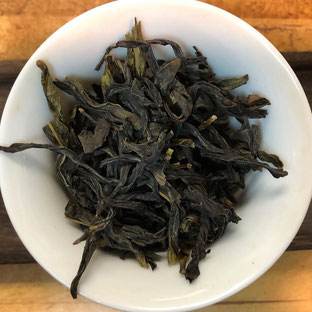 雪片落在茶 ❄ 老欉鳳凰單欉冬茶
「雪片」,就是冬季的潮州單欉茶。
我們剛剛購入冬茶「🦆鴨屎香」。春茶和雪片鴨屎香,味道較去年的突出,香氣較重,也少了點苦澀。
今年的雪片鴨屎香,茶價高了一點,但人民幣又弱了一點,所以這款雪片茶跟去年一樣,都是 $98/50克。就這個價錢,可以享受到真正老欉鳳凰單欉的味道~⛄☕
2019年 潮州鳳凰單欉 雪片鴨屎香:$98/50g
Fresh Phoenix Oolong Winter tea just arrived~~~❄️
Season of winter tea come and just arrived to us!
We imported "Duck Shit Aroma"(鴨屎香)this year too.
Aroma is so flowery and clear,
less bitterness compared to last year I think.
Our purchasing price in RMB increased compared to last year.
However thanks to weaker RMB,
Our purchase price in HKD was very little to be increased.
So we will set same price as last year's winter tea~~~☃️($98/50g)
Please enjoy real aroma and taste of fresh old tree Phoenix Oolong with a very reasonable price!