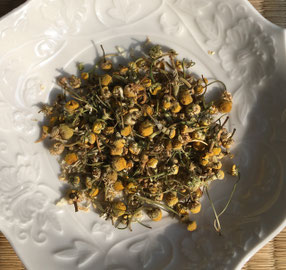 【🌼高原野生有機洋甘菊茶🌼】
Kashmir High grown Organic Chamomile
來自印度喀什米爾 8000英呎(!)高原的野生有機洋甘菊,來到香茶房嘞!
老闆娘對洋甘菊茶的印象一向麻麻——可能因為起初喝洋甘菊茶都是咖啡店或酒店的茶包,覺得洋甘菊茶就是有種不太新鮮的怪味,對於有人表示喜歡洋甘菊茶的,也會覺得他們口味「獨特」。
但試過老闆帶回來的高原野生洋甘菊,打開包裝已嗅到帶甜的鮮香,沒有放得太久的味道。沖泡出來的洋甘菊茶,茶色清徹,茶味清香而不淡,而且喝後喉嚨舒適有回甘,完全沒有那種不只是源自於花茶儲存不當,還是紙茶包的怪味。我們試過坊間數以十計的洋甘菊花茶(茶包及散茶),對這款來自印度高原的有機洋甘菊茶的質量也更有信心,喜歡洋甘菊茶或健康花茶的朋友不要錯過呀!
泡法:1克 有機洋甘菊,加入 攝氏 100度滾水,泡 2 分鐘,即成清香的洋甘菊茶。
Kashmir High grown Chamomile
Brewing:1g/120ml/100℃/2min
Tasting Note:
This Chamomile is from Khasmir, 8000ft hight and half-wild garden harvested.
Much more pure and smooth flavor with young and fresh sweetness compere to the one from other places.
Texture of the water is so comfortable like velvet.
This super fine quality Chamomile just arrived and available to sell in our shop!
#ハーブティー #chamomile
#香茶房 #日本茶 #有機洋甘菊 #喀什米爾高原
#Kaorisabo #japanesetea #kashimir #健康花茶